[rev_slider homeslider]
Oil Change
Brakes
Engine and Tune Up
Starting and Charging
State Inspection
Scheduled Maintenance Service

Show more amenities

Air Conditioning Service
Diagnose Service Engine Soon Codes
Tire Repair
Air Filter
Fuel Filter
Cabin Air Filter
Belts
Hoses
Radiator Flush and Fill
Headlights
Wipers
Batteries
Starters
Alternators
REVIEWS
Just some of our happy customers.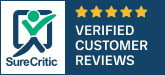 I arrived at opening time without an appointment. I was taken care of quickly and found the waiting area comfortable and pleasant. It was our third visit and I would definately use their services again.
JOSHUA E.
-

02/01/2015
I have taken my car to this new location now twice and have been completely happy with the outcome. One day my check engine light came on and I took my car there and the fixed it immediately and the expense was minimal.
TRICIA L.
-

1/12/2015
This business was honest. They were up front with the cost and expenses. The work was timely and I had no problems with them.
MARK S.
-

01/07/2015
This is the first time I've used the service and I am very happy with the price and the work. While trying to find someone to do this work on Christmas Eve I discovered that Maso's price was about 15% cheaper than other places in the area. Thank you Maso's Auto for the great job. I'll be back.
DENNIS D.
-

12/24/2014
LOCATION
We are just off Highway 121
DETAILS
9020 Independence Pkwy
Plano, TX 75025
Telephone: (214) 556-9001